Padre Island first began to be regularly used recreationally in the 1930's, or arguably, the 1940's. Up until that time, scratching out a living in South Texas had been quite hard and many Texans worked at least part of every day of every week. The first documented commercial fisherman and Island dweller turned recreational fisherman would be Louis E. Rawalt, from 1926 to his passing in 1981. Ralph E. Wade, World War II hero, would follow Louis from the 1930's to his passing in 2016. Cliff Wilson would fish Padre after returning from World War II from 1947 to his passing in 2012. According to Ralph, the first seven fishermen to fish the Padre surf recreationally were Jeff Reddock, Vernon Mack (who only had one arm and had a spinning outfit rigged up special just for him), Louis Rawalt, himself, John Briner (a smelt operator on the King Ranch), M.V. Jones (who owned a roofing company in town), and Doyle Raines (who owned the Island Supply). Captain Billy Sandifer, the "Padre of Padre" would follow them all, as one of the first fishing guides on the newly established Padre Island National Seashore.
Louis E. Rawalt, "The Sage of Padre."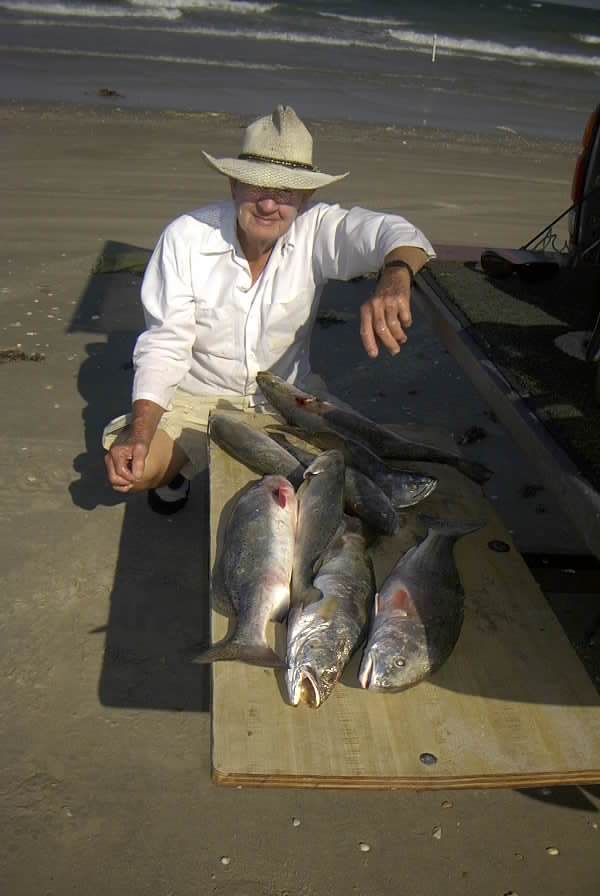 Billy L. Sandifer, The "Padre of Padre."